Laravel Zero
Micro-framework for console applications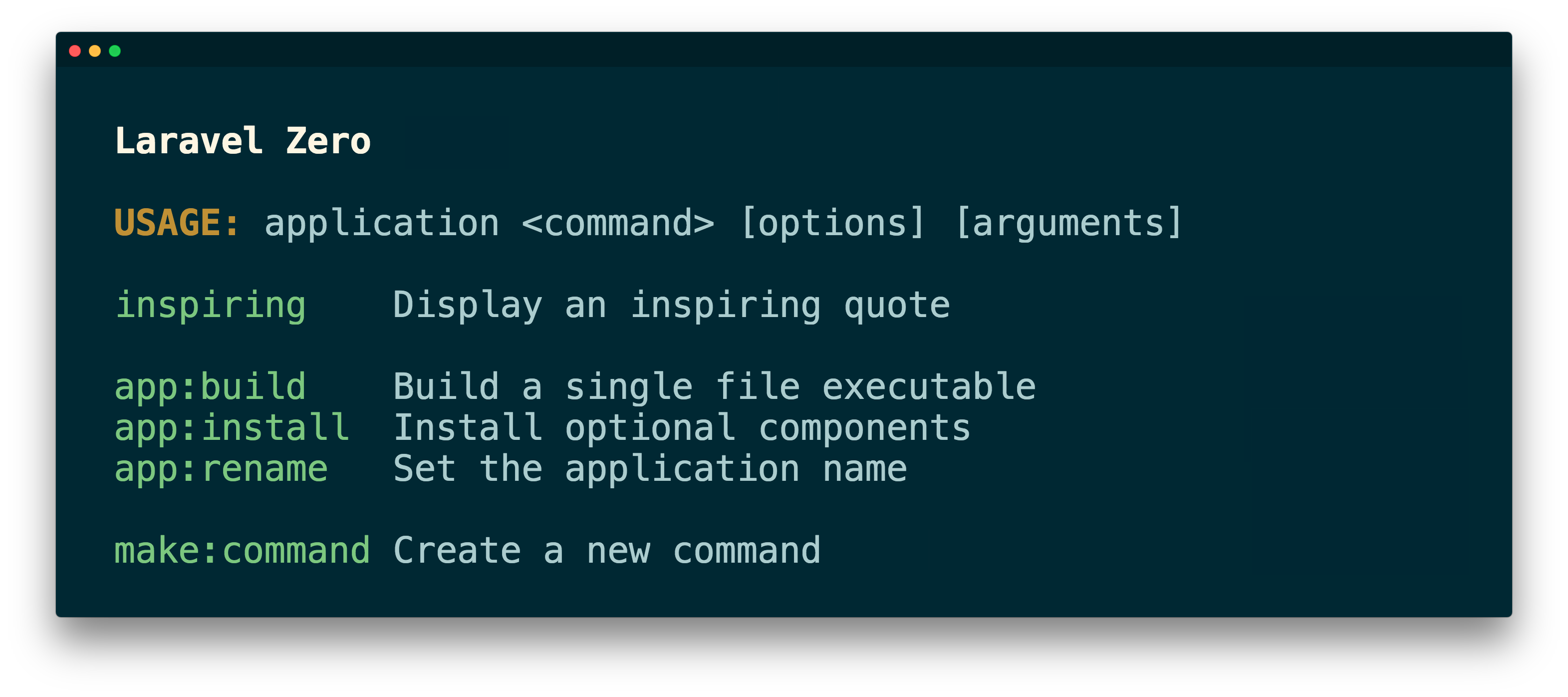 ---
Highly modular
Framework design
Laravel Zero is a lightweight and modular micro-framework for developing fast and powerful console applications. Built on top of the Laravel components.
Write powerful
Console applications
Laravel Zero has a simple and powerful syntax that enables developers to build very complex applications far more quickly than with any previous framework.
For Artisans
100% Open Source
You're free to dig through the source to see exactly how it works. See something that needs to be improved? Just send us a pull request on GitHub.